Let me introduce... The Amara Crochet Christmas Stocking (Farmhouse Stocking)
I know that I haven't posted in a long while, or even touched this site in I don't know how long.  I am sorry for that.  It isn't right to neglect the shop like I have been, but I have been doing a lot of family stuff, and suffereing from severe crocheter's block.  It is a thing.  It is kind of like writer's block, but with crochet.  
Anyway, I posted a new item in the shop, and I am super excited about it.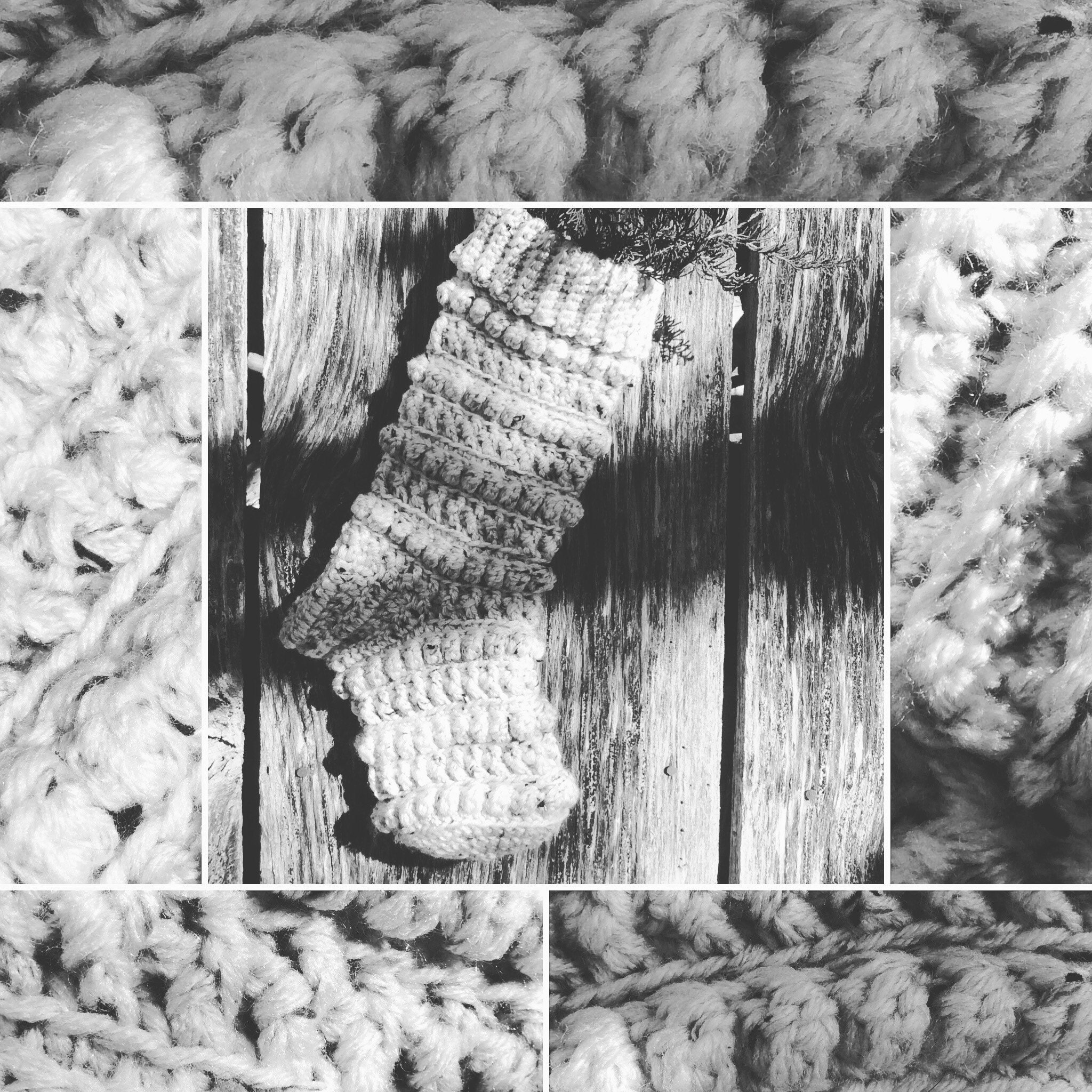 Ladies and gentlemen, may I introduce you to the Amara Crochet Christmas Stocking.  Let me just say that these pictures do not do it justice.  This stocking, designed by Nella's Cottage, LLC, is amazing in so many ways.  First off, the desgn of the stocking gives it a very vintage feel.  It is exactly what I wanted Simplicity by j.m.e to be.  I wanted the rustic and rural feel of things past.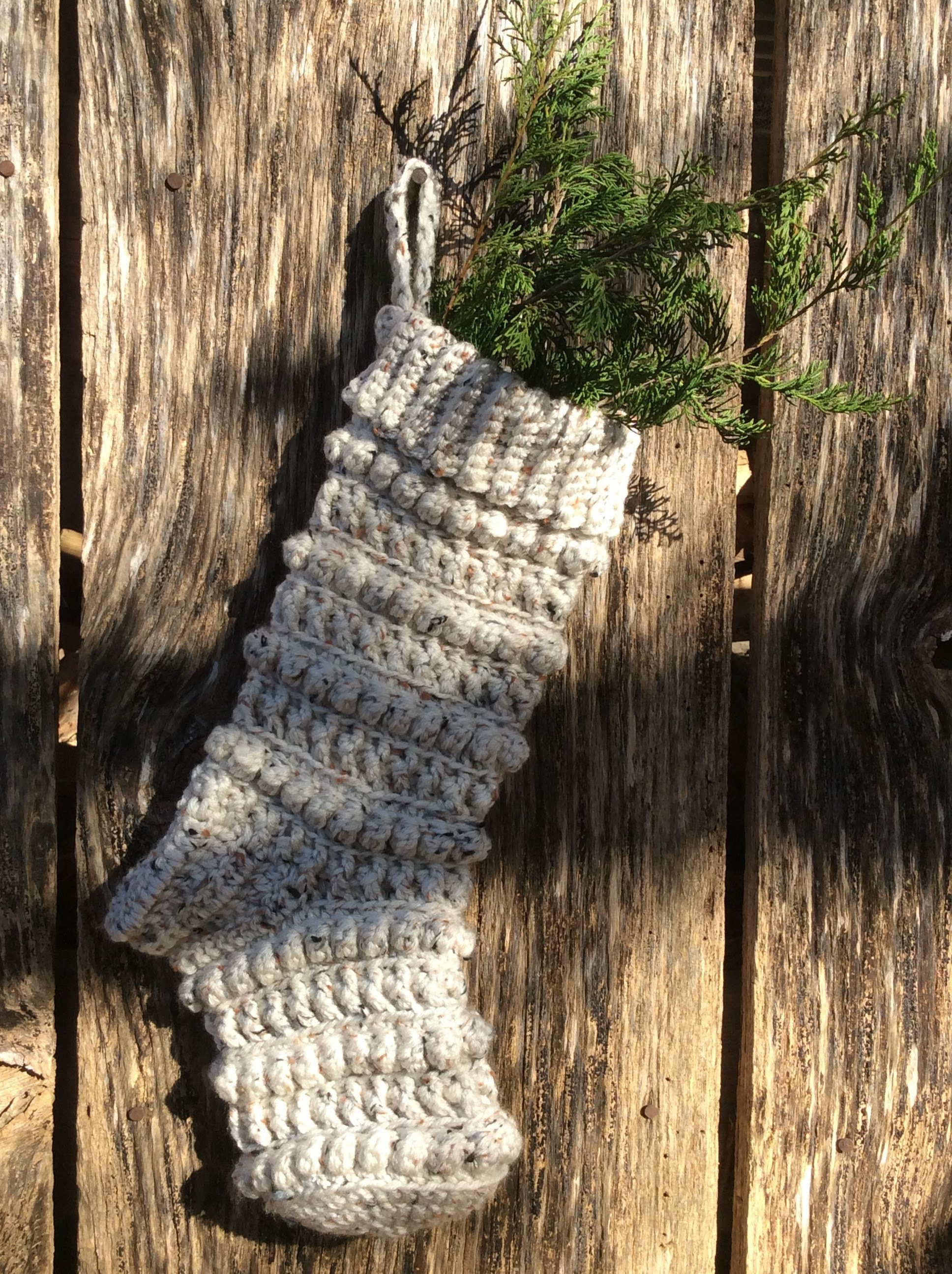 Please remember to read our shop policies before purchasing.    
Thank you,
~*~JME~*~
~*~*~*~*~*~*~*~*~*~*~*~*~*~*~*~*~*~*~*~*~*~*~*~*~*~
Description
This stocking was a pleasure to make.  I love the design which gives it a vintage farmhouse feel.  It was made using a paid pattern, so feel free to check out her shop.  The like is below.  
This stocking is made with an acrylic yarn and crocheted in a chunkier style, which makes it thicker and plusher.  This stocking design makes it thicker for hanging, not "holey". Tighter stitches allow it to actually hold items inside on Christmas Day.
~*~  Custom colors available. 
 Please inculde in the order what colors you are looking for.  
~*~  Made to order  This makes the item customizable.  
~*~*~*~*~*~*~*~*~*~*~*~*~*~*~*~*~*~*~*~*~*~*~*~*~*~
Item Sizing
Slightly Oversized-
Approximately 17" tall by 9" wide
~*~*~*~*~*~*~*~*~*~*~*~*~*~*~*~*~*~*~*~*~*~*~*~*~*~
Item/Pattern Information
Product is made using a paid pattern.  The original pattern may be found in Nella's Cottage, LLC(https://www.etsy.com/shop/nellascottage).  
~*~*~*~*~*~*~*~*~*~*~*~*~*~*~*~*~*~*~*~*~*~*~*~*~*~
Materials Used
  96% Acrylic
    4% Other Fibers
~*~*~*~*~*~*~*~*~*~*~*~*~*~*~*~*~*~*~*~*~*~*~*~*~*~
Care Instruction
Machine wash on warm, gentle cycle.  Tumble dry on low.  Do not iron.  Do not use bleach.  Professional dry clean.  For best results hand wash and lay flat to dry.  
~*~*~*~*~*~*~*~*~*~*~*~*~*~*~*~*~*~*~*~*~*~*~*~*~*~
Shipping
This item ships USPS Priority Mail.  Remember, the more you order, the more you save with shipping.  As I do use flat rate shipping, all overpaid shipping of $1.00 or more, will be returned to the customer.  
~*~*~*~*~*~*~*~*~*~*~*~*~*~*~*~*~*~*~*~*~*~*~*~*~*~
What is Simplicity by j.m.e?
Simplicity by j.m.e is a small business that prides itself on the handmade nature of its products.  That means that there are no two items that are alike, no matter how similar they are.  It is a business that focuses on the simple values that our great grandparents held dear.  That is that family can benefit from hard work and a sustainable lifestyle.  They depended on themselves and helped their neighbors.  It seemed that things were simpler then.  
Simplicity by j.m.e is located in the heart of southern Illinois.  
~*~*~*~*~*~*~*~*~*~*~*~*~*~*~*~*~*~*~*~*~*~*~*~*~*~
Contact Information
Simplicity by j.m.e
℅ Jamie Elsner
7680 Main St
Cypress, Il 62923
simplicitybyjme@gmail.com
http://simplicitybyjme.com
(618) 614-8813